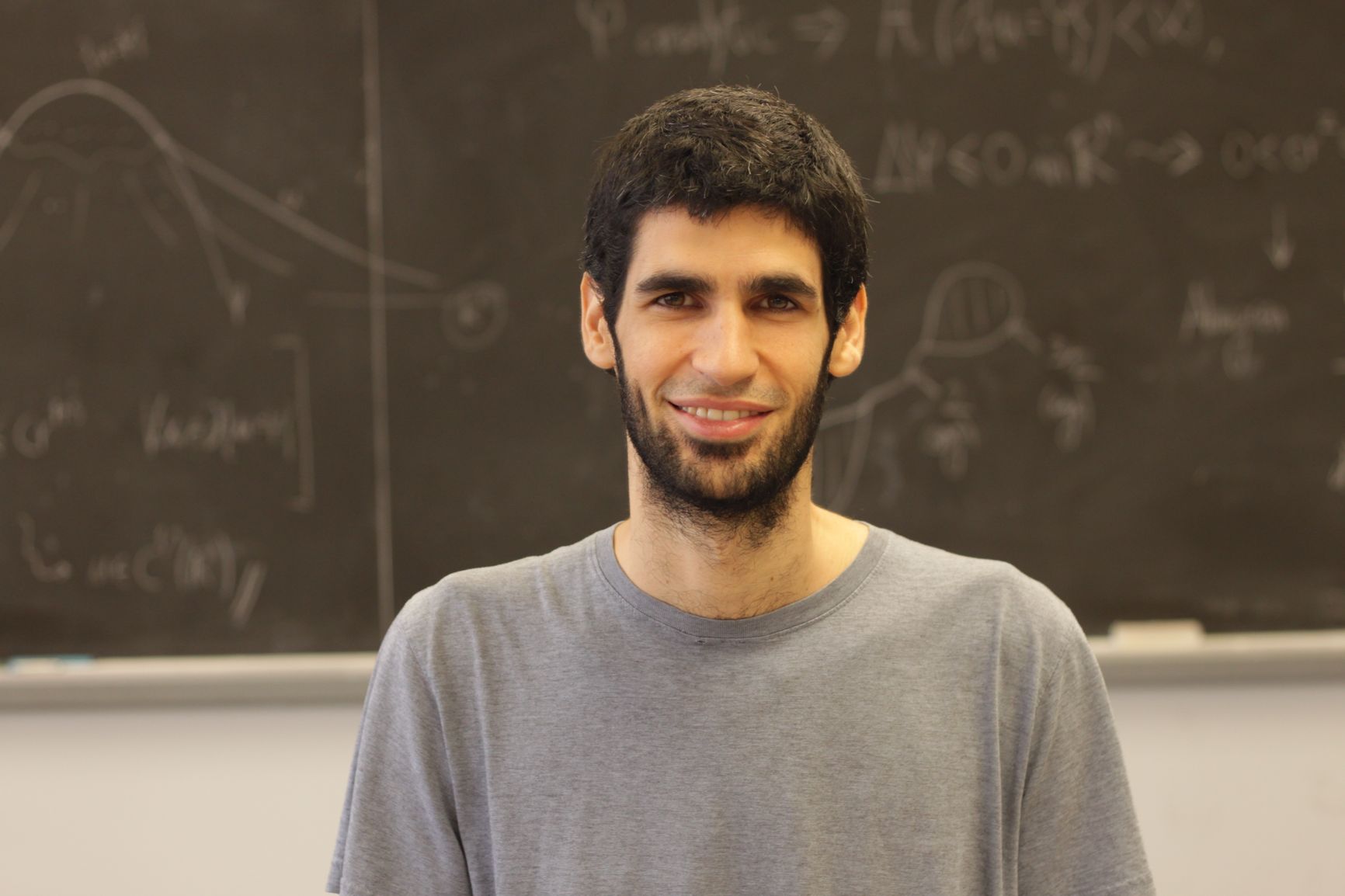 Xavier Ros-Oton
Institut für Mathematik, Y27 J20
Winterthurerstrasse 190, CH-8057 Zürich, Switzerland
email: xavier.ros-oton at math.uzh.ch
My research focuses on elliptic and parabolic
Partial Differential Equations
. I study:
Free boundary problems
Integro-differential equations
Variational problems, stable solutions
Fully nonlinear equations
Evolution equations
Isoperimetric inequalities
Classical ODEs
For a brief description of these areas, see
Research interests
.
NEW: Postdoc position
A postdoctoral position is now open under my ERC Grant. The position will start in September 2019 (though it is quite flexible), and it is for 2 years.
Those wishing to apply are asked to send:
CV
Brief research statement (optional)
Between 1 and 3 recommendation letters (to be sent directly by the writers of the letters)
Applications will be considered on a continuing basis, with deadline December 1st, 2018.
Some expository papers
Obstacle problems and free boundaries: an overview, pdf

Xavier Ros-Oton,

SeMA J. 75 (2018), 399-419.

Boundary regularity, Pohozaev identities, and nonexistence results, pdf

Xavier Ros-Oton,

Chapter 9 in the book Recent developments in Nonlocal Theory, De Gruyter, 2018.

Nonlocal elliptic equations in bounded domains: a survey, pdf

Xavier Ros-Oton,

Publ. Mat. 60 (2016), 3-26.
Theses
For PhD students
- If you are interested on elliptic PDE:
- If you are interested on free boundary problems:
- If you are interested on integro-differential equations:
In Catalan/Spanish