Jehanne Dousse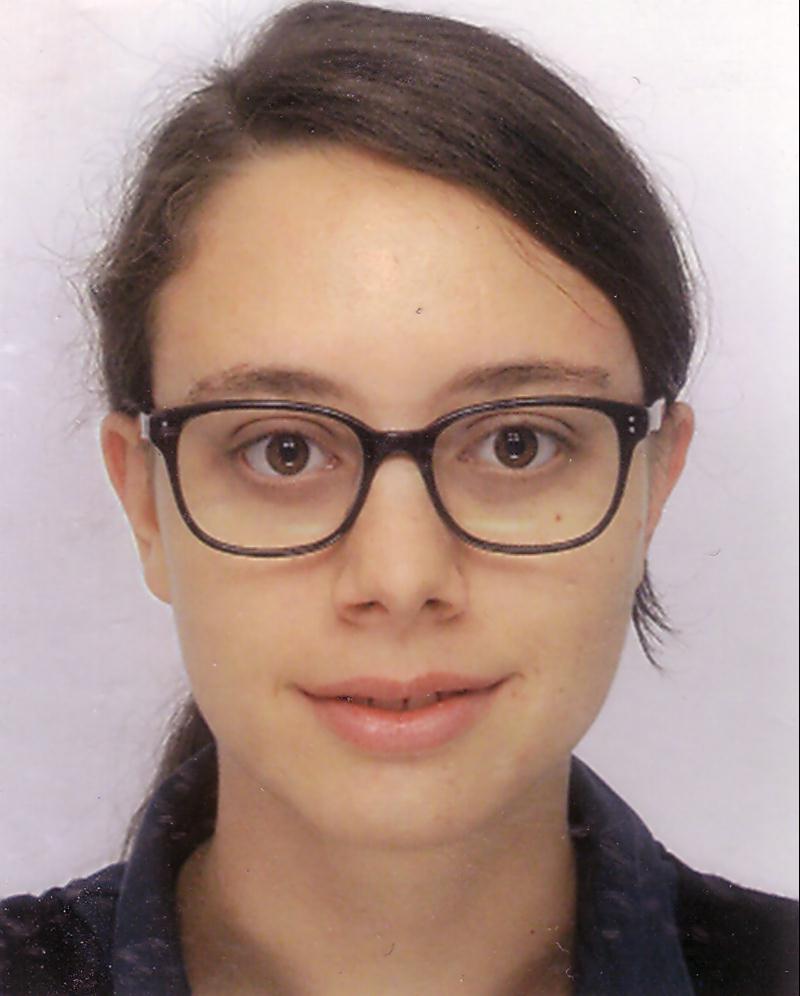 About me
I am a postdoc at the Institut für Mathematik, Universität Zürich, in the research group of Valentin Féray.
I completed my Phd under the supervision of Jeremy Lovejoy at LIAFA (Université Paris 7 Diderot) in September 2015.
My research interests are topics at the interface between Combinatorics and Number Theory, in particular additive combinatorics, q-series, asymptotics and integer partitions.
My CV.
Contact
Postal address :
Institut für Mathematik
Universität Zürich
Winterthurerstrasse 190
8057 Zürich
Switzerland
e-mail : jehanne [dot] dousse [at] math.uzh.ch
Papers
In journals
Accepted
Submitted
In conference proceedings
Conferences and Talks
The method of weighted words and a refinement of Siladić's theorem, Alladi60 conference, University of Florida, Gainseville, USA, March 2016
Raffinement et généralisation du théorème de Siladić, Journées Alea, CRIM, Marseille, France, March 2016
Partition identities, Journées de Combinatoire de Bordeaux, LaBRI, Bordeaux, France, January 2016
The two-variable circle method, Séminaire Flajolet, IHP, Paris, December 2015
Phd defense, Université Paris Diderot, France, September 2015
A generalisation of two partition theorems of Andrews, FPSAC 2015, KAIST, Daejeon, Korea, July 2015
Generaliastion of two partition identitites of Andrews, Number Theory Seminar, KIAS, Seoul, Korea, July 2015
Généralisation de deux théorèmes d'Andrews, Combinatorics Seminar, LIAFA, Université paris Diderot, France, June 2015
Generalisation of two theorems of Andrews to overpartitions, Combinatorics Seminar, Universität Zürich, Switzerland, April 2015
Equations aux q-différences et généralisation de deux identités de partitions d'Andrews, Groupe de lecture "équations aux q-differences", Université Paul Sabatier, Toulouse, February 2015
Identités de partitions du type Rogers-Ramanujan et équations aux q-différences, Séminaire de théorie des nombres de Nancy, Université de Lorraine, October 2014
Asymptotics for partition rank and crank, Number Theory Seminar, KIAS, Seoul, Korea, August 2014
Identités de partitions du type Rogers-Ramanujan et équations aux q-différences, Séminaire de combinatoire du LIX, Ecole Polytechnique, June 2014
Une généralisation du théorème de Szemerédi, Atelier stéphanois de combinatoire additive, Université de Saint-Etienne, May 2014
On Dyson's crank conjecture, Algebra and Number Theory Seminar, University College Dublin, April 2014
Identités de partitions du type Rogers-Ramanujan et équations aux q-différences, Journées holonomes, Institut Joseph Fourier, Grenoble, February 2014
Une généralisation du théorème de Roth et son application aux sous-ensembles sans somme, Séminaire CAESAR, Ecole Polytechnique, November 2013
La conjecture de Dyson sur le crank des partitions, Combinatorics seminar, LIAFA, Université Paris VII, November 2013
On a generalisation of Roth's theorem and applications to sum-free subsets, Number Theory seminar, University of Cologne, October 2013
On a generalisation of Roth's theorem and applications to sum-free subsets, 28th Journées Arithmétiques, Université Joseph Fourier, Grenoble, July 2013
Identités de partitions provenant de la théorie des algèbres de Lie, journées du GT Combinatoire Algébrique, Université Marne-la-Vallée, June 2013
Une généralisation du théorème de Roth, séminaire CALIN, LIPN, Paris XIII, May 2013
Identités de partitions et équations aux q-différences, séminaire de combinatoire et théorie des nombres, Institut Camille Jordan, Lyon I, May 3013
Une généralisation du théorème de Roth et son application aux sous-ensembles sum-free, 12ème forum des jeunes mathématiciennes, IHP, Paris, November 2012